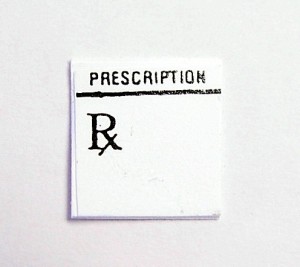 *CRS Q/A Question: What is the best strategy (or a suggestion) to provide person-centered care to somebody who is more "old-school" – e.g. "Doctor, just write me a prescription," without wanting to take any responsibility for their own care?
First off, we can never assume that someone doesn't want to take any responsibility for their own care. By nature humans want to be healthy. Second, in the words of the great Susan J. Guzman, PhD, "there are always good reasons." Third, the person-centered approach (including language) is appropriate for everyone, regardless of what or how they are doing.
Person-centered care means focusing on the person, the whole person. Find out what's going on for them – what's working. Identify their strengths and help them figure out how to apply those strengths in areas that aren't working as well.
Give people the benefit of the doubt and as much autonomy as possible. Use shared decision making to give people the information they need to understand their options.
When we've taken those steps, we find that, other than those who simply don't have the mental or physical capacity to care for themselves, most people are interested in taking some responsibility for their own care. They may have never been given the opportunity or the skills or the time to do so. Please, please, please. Let's change that.
I often compare diabetes care and education to parenting: just as parents' job is to nurture, support, and grow their children into well-adjusted, productive adults and launch them into the world, it's our job to "launch" people with diabetes into life.
If someone says, "just write me a prescription," maybe they need a shot of hope. You can be the person who believes in them. And the way you talk to them will send that message.