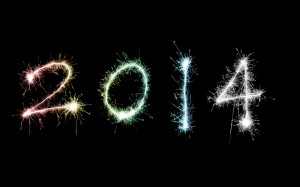 Well, I certainly fell off my "limited carb" wagon this past week! And the great thing is that it's ok. I know I can get back to my new(ish) habits, push past resistance, and start fresh today for the new year.
I'm excited for 2014; I really think it's going to be a great year. I learned a lot in 2013 and made some amazing memories. And I'm ready to move forward.
Just yesterday, at the 11th hour (New Year's Eve) I uploaded new software and transferred old data to the new program. I also learned how to schedule posts on my facebook page. This may not sound like a big deal, but for me this is teaching an old dog new tricks. And with diabetes it's important to learn new tricks – constantly!
So I start this new year with the strong belief that we can all change and grow, develop new habits, learn new tricks, make healthy choices, and enjoy life.
Happy 2014 to all of you!