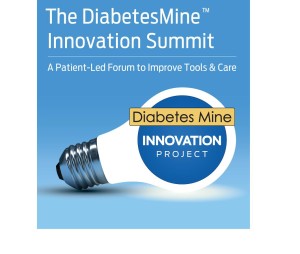 Guess what? I was chosen to attend the DiabetesMine Innovation Summit in November! I entered the Patient Voices Contest in March and was selected. I think this is the third time I've won something in my life after tickets to a Springfield Indians (hockey) game and a catered lunch for ten at Qdoba. The latter two prizes were both for calling in and answering a question on the radio!
Anyway, this one is the most exciting and pertinent to my life – personally and professionally – with diabetes. I am going to learn about diabetes technology and discuss ideas and possibilities beyond my wildest imagination. I admit, I'm not the biggest technology geek on the planet. I do have a few ideas for diabetes innovation, though.
I'd love to hear from others, too! What ideas would you like to see shared and discussed at the Innovation Summit of 2015?